eXtensia Technologies Launches New Website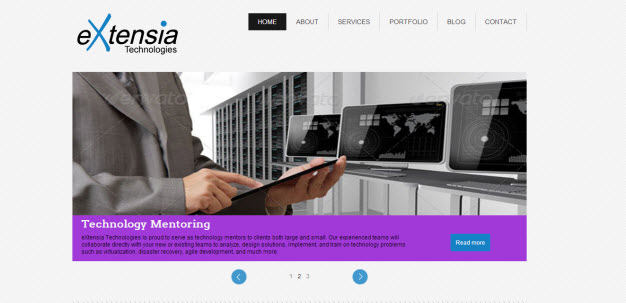 Posted by: Christopher LailCategory: News
eXtensia Technologies, a global leader in software development, technology services, and IT outsourcing, has released a new website utilizing some of the latest web technologies.
"In today's world of multiple platform web browsing, having a website that performs well across all aspect ratios is critical. Our new website was created so that our customer's web experience will work across many screen resolutions. The new website also gives our teams the ability to communicate our services, company news, and even some of the cool things we are working on more effectively. - David Taylor, president of eXtensia
eXtensia Technologies is a privately held corporation specializing in advanced software development, information technolgy system solutions, and information technolgoy mentoring and outsourcing programs. eXtensia Tech's products and solutions enjoy worldwide distribution and are known for their reliability and performance in demanding mission critical environments across a variety of industries.